Hey, I'm Jade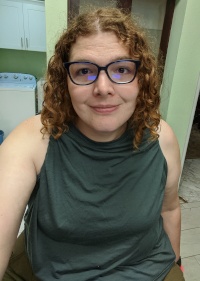 I poke at systems until they behave for fun and for profit.
Currently exchanging a percentage of my lifespan for sustenance by working on network resiliency at some website. Not speaking for them, obvs.
Sometimes I help with a crisis connectivity / disaster tech NGO in the field and teach classes on wireless networking in a field environment.
Formerly self-directed person of many hats for a small midwestern Internet & Managed Service Provider where I spent my time doing everything from writing code for device provisioning, some business sales, configuring routers in datacenters, splicing fiber, fixing a access control system, or even tuning a mail server.